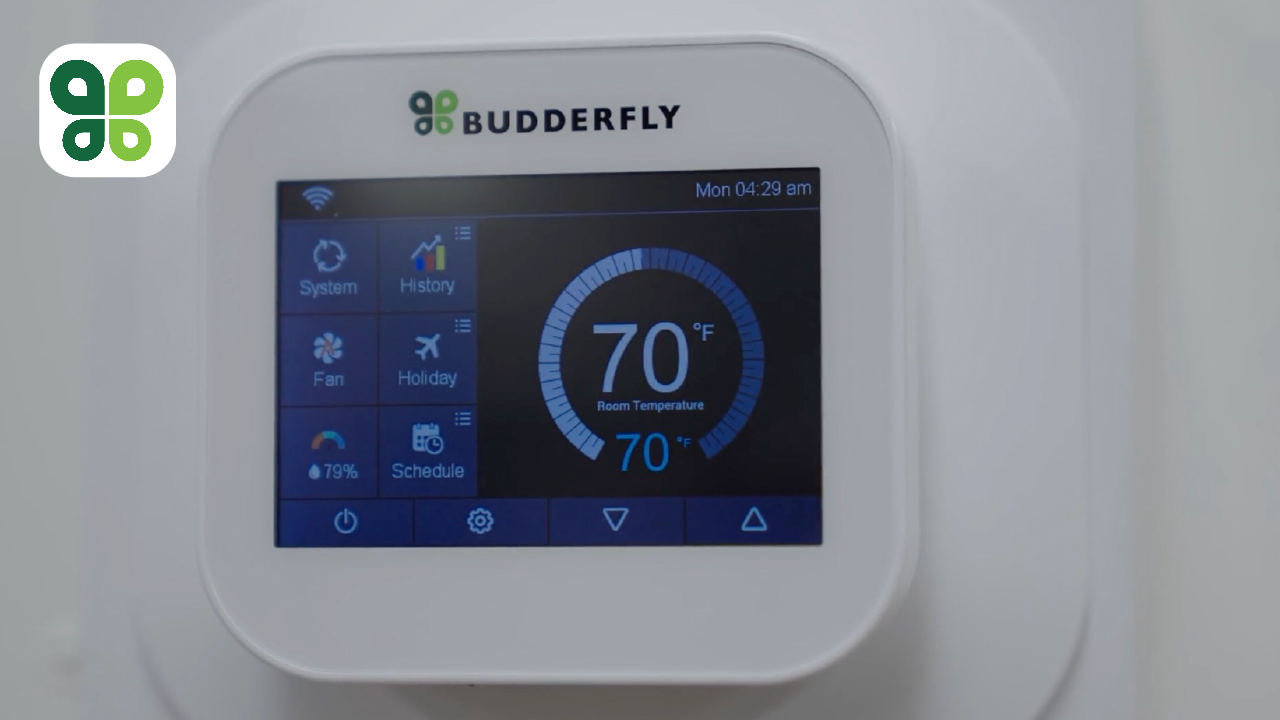 The Budderfly Thermostat Takes Smart Thermostats to the Next Level
At Budderfly, we are constantly looking for new ways to reduce energy waste and increase savings for our customers. We have a suite of technological solutions that help businesses reduce energy consumption, and we continue to innovate and add to our portfolio. Our latest new product is the Budderfly Thermostat.
A thermostat is a crucial piece of equipment for any building. It provides environmental comfort by controlling the heating, cooling, air flow, and even humidity of a space. It's the brain behind the HVAC. For businesses, it is even more important as comfort plays a big role in customer and employee satisfaction.
We understand the importance of all these functions and how they impact a business's energy consumption and utility costs. We believe that there is a huge opportunity to leverage thermostats for even more sophisticated environmental controls and to help businesses boost their energy efficiency and savings.
That's why we've developed and launched the Budderfly Thermostat. Our new smart thermostat technology elevates HVAC energy savings with enhanced features including setpoint scheduling and limits, remote control monitoring and reporting, and more. An essential part of the Budderfly ecosystem, the thermostat is now being rolled out at our customer locations to improve customer environments, provide easier operations, and to save our customers more on energy.
A Smart Thermostat with Sophisticated Settings
Smart thermostats have become an increasingly popular way to manage HVAC usage. A smart thermostat allows users to schedule settings in order to have different temperatures at different times of the day. With the Budderfly Thermostat, you can configure up to four schedules per day and specify schedule start time and setpoint range.
The Budderfly Thermostat allows a variety of settings and enables energy savings by automating different temperatures during hours when a building isn't occupied. Energy is wasted when your HVAC works to heat and cool to the most comfortable temperatures when no one is around.
Our thermostat can be controlled locally through a touchscreen on location, but it can also be monitored and set remotely online through the Budderfly Customer Portal. This is especially useful if you own multiple locations, as the portal helps streamline management.
Unprecedented Monitoring, Reporting, and Alerting
Budderfly Thermostats monitor business environments and provide long-term reporting. Using the Budderfly Customer Portal, you can see thermostat-provided data on how your HVAC is working to keep a room comfortable. This includes HVAC run time, how much energy was used to keep a room comfortable, how closely temperature targets were reached by hour, and more.
You can also set up alerts for various temperature settings, so you can know when a room gets too hot or cold and may need a manual setting change—all of which can be controlled remotely as well.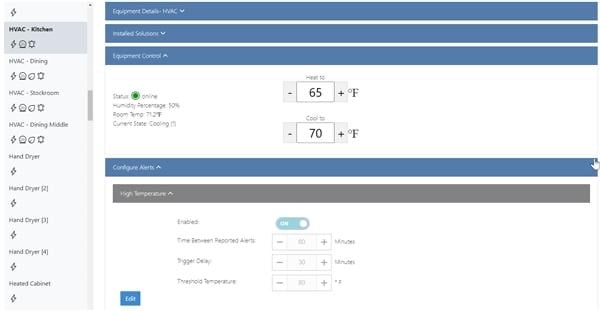 Top-Tier Digital Security
As with any internet-of-things technology, smart thermostats need to be secure. Our Budderfly Thermostat has been created with enhanced AWS security to ensure our thousands of customer locations are fully protected from any kind of data breach.
Ongoing Feature Development
Our team of engineers is constantly working to develop and perfect new features for all our technology to help our customers become even more energy efficient and save even more on their utility bills. This includes our smart thermostats, and many other new solutions to be rolled out in the near future, such as water efficiency systems, demand response capabilities to help reduce peak demand, indoor air quality monitoring, and more.
The Budderfly Thermostat is an important part of the ecosystem of solutions you get when you work with Budderfly. Together with all the technologies we employ to save energy and improve operations for our customers, the thermostat helps ensure your locations can find the perfect balance of ongoing customer and employee comfort, without any energy waste.
Want to learn more about how we help businesses eliminate waste and reduce emissions? Contact us today.