The Importance of Commercial Energy Audits (and How You Can Get One at No Cost)
With costs of energy skyrocketing and the threat of climate change more present than ever, many small and medium businesses are eagerly looking to reduce their energy consumption. A commercial energy audit can be a great first step. A commercial energy audit can be a great first step.
A commercial energy audit provides you with crucial information on how much energy your business's building currently uses. It also helps identify opportunities for improved efficiency and reduced consumption. This information can be incredibly insightful, with details on when and where you're using the most energy. Understanding this helps ensure that you get the most out of any sustainability improvements you might want to make at your facility to help the planet—and your bottom line.
"Facilities are like snowflakes, no two are the same," explains Mason Walker, one of the Solutions Engineers at Budderfly. "Our approach to every energy audit is to get the most information about how a facility consumes electricity which allows us to curate the most effective solutions package accordingly."
With an energy audit, you can achieve a more complete understanding of what needs to be improved, how it should be improved, and the benefits it will produce for your business and the environment. Some companies offer commercial energy audits as a service that you can purchase. Better yet, you can get energy audits for free when you work with certain energy-as-a-service partners.
Read on to learn what you can expect from a commercial building energy audit, and how your business location can get one at no cost.
What Exactly Goes Into a Commercial Energy Audit
Think of the energy audits of your commercial building as a preliminary diagnostics test. Your energy assets, and other aspects of your business that may impact energy costs, will be examined in order to determine what needs to be replaced, upgraded, or discarded. This process takes time and requires expertise to be completed correctly, and what your commercial energy audit entails can vary based on certain factors.
Firstly, your business's industry can have an impact.
"Quick-service restaurants may have more cooking equipment than office buildings, while convenience stores may have more refrigeration equipment than recreational centers," explains Walker. "It is crucial to take our time understanding the full picture in efforts to help tackle energy consumption from all angles."
Another factor is the level of commercial energy audit you're given. There are a few different levels of audits defined by the American Society of Heating, Refrigeration, and Air-Conditioning Engineers, Inc. (ASHRAE).
Guaranteed Savings From Day 1
Find out how we help businesses like yours reduce energy consumption and upgrade to the latest equipment.


ASHRAE's Levels of Commercial Building Energy Audits
ASHRAE details three distinct levels of commercial building energy audits, and each of these offer different types of analyses.
Level 1
This is considered a walk-through analysis, as it is the most basic energy audit report of your commercial building. Essentially, an auditor will undertake a quick analysis of your facility, past utility bills and operating data, review the structure and other major factors, and from there produce a series of recommendations.

Being the lowest level of commercial building energy audit, it will likely only catch the most glaring areas in need of improvements.
Level 2
A level 2 energy audit for commercial buildings builds on level 1, providing all the previously listed services, but more in-depth.

The auditor will do more research into your relevant energy data (going as far back as 24 months), comb through your facilities more meticulously, and otherwise assess your facility's energy/demand rate structures and usage profiles. You'll also receive a detailed financial analysis of your energy improvement plan.
Level 3
A level 3 audit will include a dynamic model of energy use characteristics to help you see a direct comparison between your current energy usage versus what you would expect with upgraded, energy-efficient technologies.

It will also look into factors that could impact energy on a yearly, monthly, and even daily basis, to better identify your energy consumption needs.
The Power of a Budderfly Energy Audit
If you're looking to improve your energy usage, but save on costs at the same time, Budderfly offers no-cost commercial energy audits that identify areas for improvement and recommendations for corrections. A Budderfly energy audit is very similar to the highest ASHRAE level electrical audits but goes a step beyond by implementing Budderfly solutions—all with no upfront cost.
Budderfly's Solutions Engineers are experts when it comes to energy audits, and they provide in-depth analysis of your energy usage and how you can cut down.
"Deep diving into areas such as HVAC, lighting, refrigeration, cooking, electrical panels, meters, and much more help us identify where we can provide energy efficient solutions and reduce electrical consumption," says Walker.
Budderfly also offers a personal touch to understand your facility's unique needs.
"In circumstances where we are working with a new footprint, it is beneficial to get on-site and speak with the potential customer or facility manager to understand their challenges and how we can help overcome them. There are situations in which we will see unique equipment on site that we can take note of and research to understand potential opportunities for piloting new technology."
In a Budderfly energy audit, our team:
Collects information such as square footage, billing, and operating hours

Conducts a virtual analysis with this information

Determines the necessity of an in-person audit

Assess usage of electrical equipment

Tailor energy solutions that reduce energy consumption
Beyond the Audit: Implementing Upgrades
Your no-cost, on-site audit helps identify if you need new lighting, HVAC, refrigeration, and other options. With recommendations from Budderfly, you'll both enhance your business's comfort and operations, while also getting the energy replacements you need.
Then, unlike traditional alternatives, Budderfly replaces all of this equipment for your business at no cost to you—saving you the worry of a significant upfront investment. You simply get the benefits of reduced energy consumption and improved operations.
Want to learn more about how energy efficiency can support your business? Discover more below: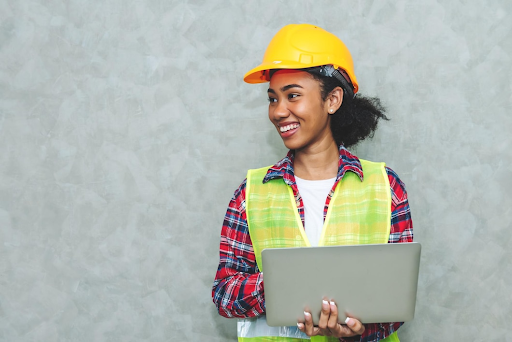 Budderfly is one of the fastest-growing EEaaS providers in the United States because we deliver our clients effective, top-of-the-line energy efficient equipment upgrades and technologies with zero upfront costs.
Additionally, we'll monitor and maintain your equipment, so you won't have to worry about energy management—instead, you can focus on growing your business. We also make it easy to understand where your energy operating costs are coming from, and how you're reducing your carbon footprint, with comprehensive reports.
Join over 3,500 locations across 49 states that are saving on energy use with Budderfly. Learn how to get your commercial energy audit and efficiency upgrades, all with no upfront investment required. Contact us today.
.