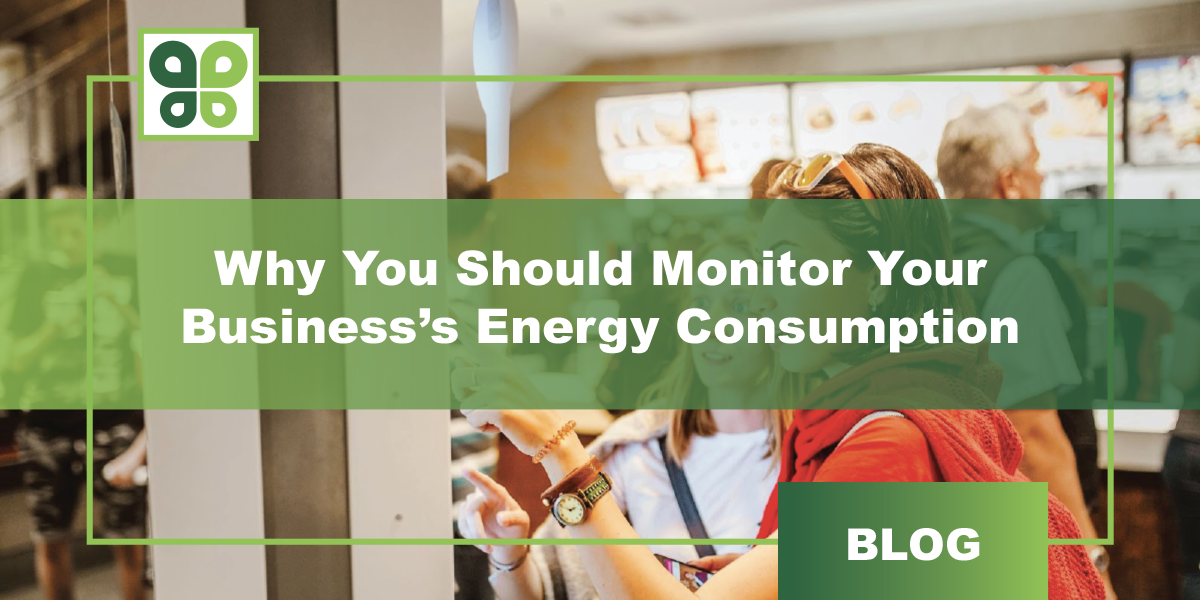 Why You Should Monitor Your Business's Energy Consumption
Climate change isn't going away, and businesses are facing increasing pressure to do their part to cut emissions. The U.S. is aiming for net-zero carbon emissions by 2050. This may seem like a long way off, but to hit that goal we must start now.
As a business, the best way to get started is to reduce your energy consumption with simple steps like energy consumption monitoring. This can not only help the planet—but also your bottom line.
Energy consumption monitoring helps you measure and analyze your business's energy usage. Once you have that information, you can make informed decisions about where and how to cut back. It also helps you verify that your HVAC, lighting, and refrigeration aren't wasting energy.
This article will discuss how modern energy consumption monitoring devices work and their top benefits. Then, we'll discuss how you can start monitoring energy consumption at your business.
How Does an Energy Consumption Monitoring System Work?
An energy consumption monitoring device attaches a sensor to the meter on your electrical panel. It measures electricity usage by determining how much current flows through the meter and uses this information to keep tabs on the energy consumption of individual appliances.
Then, it relays this information to your data dashboard, an easily accessible overview of how much energy your equipment is using. You can access your data dashboard through your customer portal, which is an online tool you check anytime when you work with companies like Budderfly.
Metrics typically include CO2 emissions and overall energy usage. Additionally, your devices usually collect this data in real-time to keep track of fluctuating day-to-day usage.
Equipment Underperforming? Keep an Eye On It—In

Real Time
Monitor equipment performance and energy usage, 24/7.


For example, if you own and run a restaurant, business may be slower on weekday mornings, resulting in less energy being consumed. You can use monitoring systems to see your average consumption for both of these times and notice potential problems before they become worse.
Most devices utilize AI and IoT for efficient real-time performance tracking and energy management. These smart systems utilize application recognition (via connection to equipment monitoring via IoT devices) to track the individual circuits and provide insights and alerts for each specific appliance. For instance, if you run a restaurant, your commercial energy monitor can let you know if a refrigerator door has been left open.
The Top 6 Benefits of Energy Consumption Monitoring
1. Reduce Energy Waste
Energy waste adds an unnecessary cost to your utility bill and wears down your units as they work harder or more often than they need to. It's also terrible for the environment, as you're releasing additional emissions. In other words, you're hurting your bottom line and the planet.
Your energy consumption monitoring system may provide metrics on how much energy your devices use and how much of that energy is useful.
2. Create Informed Energy Management Strategies
Energy reduction requires strategic action. However, there's no "one-size-fits-all" solution. The right reduction strategy depends on where you use the most energy and your business' specific needs.
Energy consumption monitoring gives you deep insights into where your business consumes the most energy. You might be surprised to see how much you're consuming in certain areas.
Factors like time, appliance usage, time of year, and more appear in your energy monitoring metrics. Use the data to strategize how you'll cut back without impacting operations.
For example, you'll want to keep an eye on peak use times for air conditioning and adjust usage to accommodate increased costs of power consumption. Peak times are when the most amount of energy is consumed in your area, such as the hottest days when most people are running air conditioners. Utility companies typically charge higher rates at these times to help manage demand. If you can decrease your energy consumption during these times, you can help lower your monthly bill.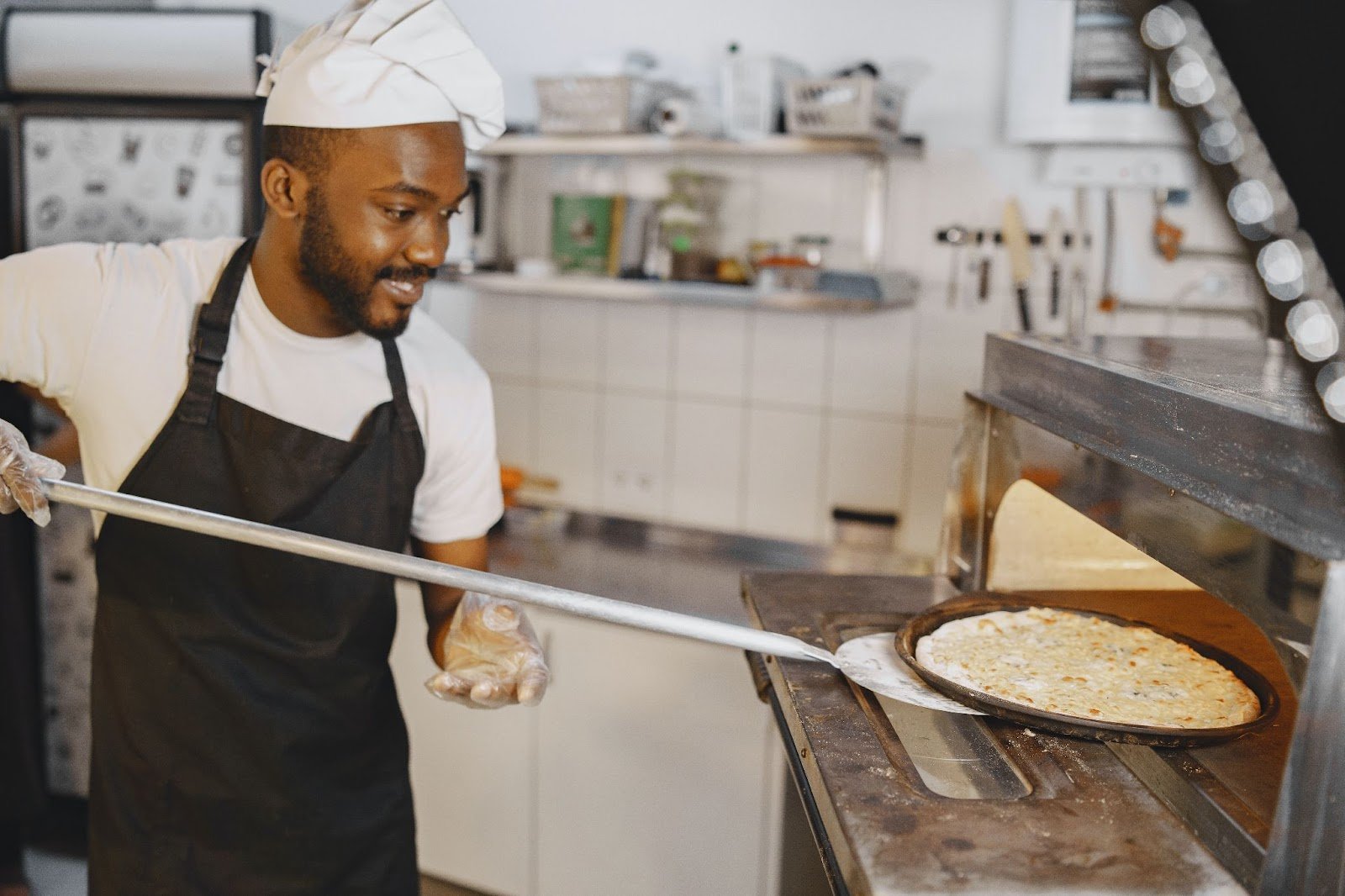 3. Set Energy Targets
The U.S. government wants to hit net-zero by 2050, but your business can hit that sooner. Your energy consumption monitoring devices can show you how close you're getting and where you can improve.
Use this information to set future targets and engage your staff by challenging them to help you get there. Working towards this common goal is a great way to boost teamwork while reducing your carbon footprint and encouraging staff to make better use of your resources.
Even if a lot of energy is required to run your business, there are plenty of ways for you to reduce your carbon footprint. In this case, you may want to consider supplementing electricity with solar power, installing smart plugs, or using a programmable thermostat.
4. Protect Your Equipment
Overused equipment is unsafe equipment. Too much electricity can blow a circuit breaker that could otherwise help protect your equipment. Overworked HVAC units can crack which could contribute to dangerous carbon monoxide leaks, and poorly running refrigerators and freezers can affect food safety.
Energy monitoring lets you know if your devices are working too hard. From there, you can take steps to reduce waste or reduce that device's usage—or replace it entirely. This reduction also gives your units a break, making them less prone to breakdowns, increasing their lifespans. In addition to enhanced safety, you'll save on potential damage to your equipment.
5. Enhance Employee Well-Being
Uncomfortable lighting and temperature are common workplace complaints. This discomfort decreases work satisfaction and productivity. Energy monitoring increases your control over your building's temperature and lighting for better work conditions.
Being part of a company that helps fight climate change can also increase staff morale. People are 68% more willing to accept a job from a sustainable company, and 34% of people who changed jobs in the past year opted for a more sustainable employer.
With these statistics in mind, you can rest assured that working with your staff to reduce consumption is welcomed, not an annoyance. Sustainability can impact employee retention and satisfaction.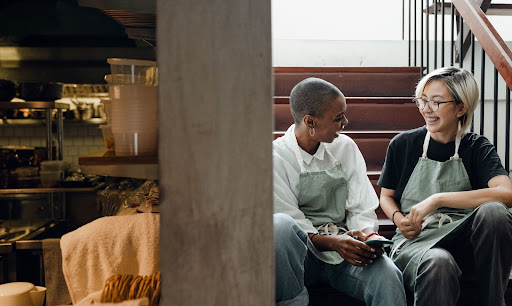 6. Improve Your Brand's Image
According to the Business Sustainability Index by GreenPrint, 66% of American consumers prefer buying from eco-conscious companies. That number increases to a staggering 80% among consumers aged 18 to 34.
Reducing your carbon footprint helps you attract and retain customers, especially if your target audience is that 18-to-34-year-old group. Continuous monitoring and energy consumption management help you do that. And unlike other initiatives, continuous monitoring makes it easy to represent your impact with concrete data.
You could even advertise the efforts you've made towards energy reduction to let your customers know how you're making an impact. Your green journey can also influence investors, as they are increasingly interested in the ESG stories and analysis of the businesses they invest in.
Start Monitoring Energy Consumption With Budderfly
Interested in learning more about your business's energy usage but aren't sure where to start when it comes to monitoring? Starting with a free energy assessment, our experts offer the best energy-saving advice for any commercial property. Our Energy efficiency as a service (EEaaS) company takes the time to tailor each energy solution to the demands of your business.
Plus, we provide new energy-efficient equipment at no upfront cost to you, 24/7 energy consumption monitoring using patented technology, and ongoing equipment maintenance. You benefit from reduced power usage, and your business is given a greener future.
Get started with your free assessment by contacting our team today.
.