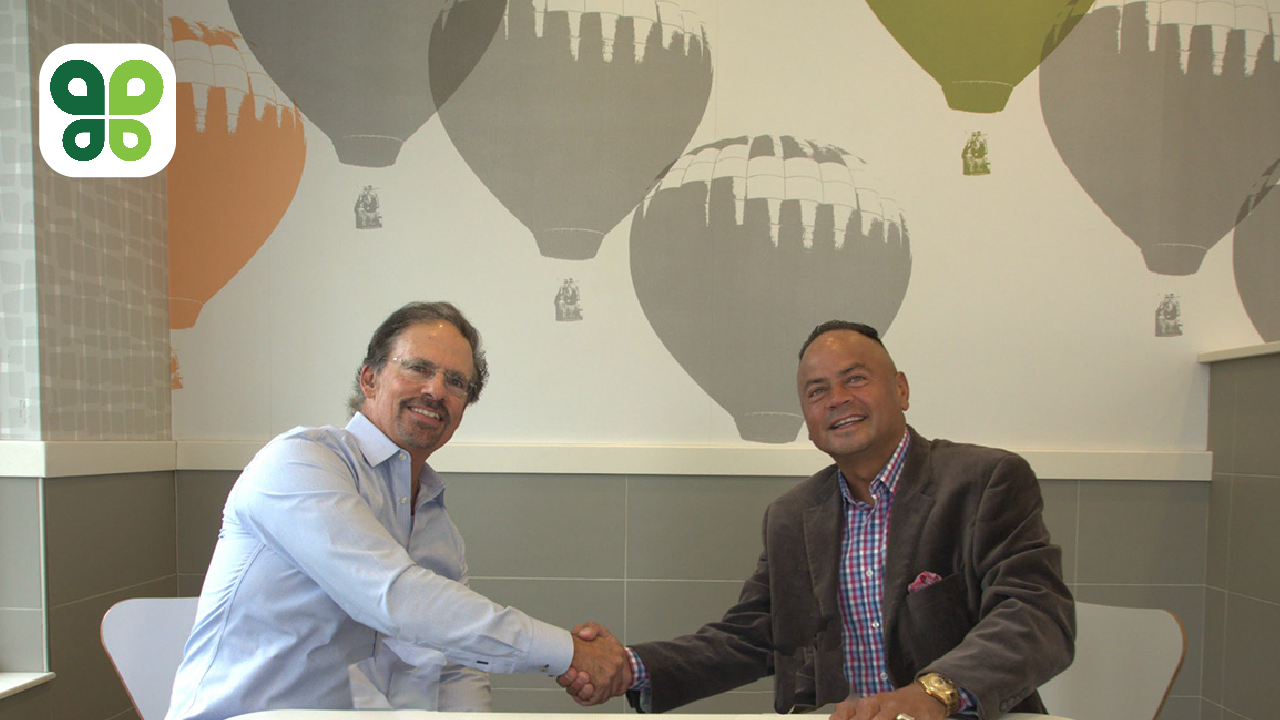 Firsthand Reviews: 10 Budderfly Customers Talk About Their Experience
Often when people hear about Budderfly's unique business model, they wonder if it is too good to be true. We are unlike other energy-as-a-service companies on the market, as we provide high-efficiency equipment upgrades with no upfront cost to our customers—including new HVAC units, solar panels, LED lighting, and more. We also have amazing technology that enhances energy savings and carbon emissions reduction, and we simplify billing, monitoring, and maintenance.
Luckily though, it's not too good to be true, and there's no catch. But don't take it from us: just listen to a few of our customers talk about their experiences working with Budderfly.
Watch the video below to hear Budderfly customers from McDonalds, Subway, C.A. White Properties, and more share first-hand accounts and answer frequently asked questions about Budderfly. Then keep reading for even more quotes from our happy customers about the savings, data, and sustainability they've received by partnering with us.
1. Sean-Paul Fererra—Dunkin' Franchisee
"I've seen firsthand the benefits one can reap from energy efficiency. Leveraging our EaaS provider, Budderfly, we've transformed our energy footprint across six unique spaces with new lighting, remote sensing, energy usage monitoring, and most importantly, heat pump-powered ultra-high-efficiency HVAC systems. Since installation, we've seen a net ~60% performance increase, all while reducing necessary ductwork and slashing utility costs and emissions. To top this off, Budderfly's innovative HVAC has helped stabilize internal air temperatures and reduce humidity, leading to bakery products that stay fresh for longer. That's right — energy efficiency makes better-tasting donuts!"
2. Ashley Page—Operations Director, Outlaw Enterprises, KFC/Taco Bell Franchise
"Other energy efficiency companies approached us in the past. They identified our energy problems and asked us to pay for all of the technology cost upfront—with no guarantees it would save us what they quoted. To have Budderfly assume all the upgrade costs, keep their quoted promises, and immediately show cost-saving results was a very refreshing change to what I've seen from others."
3. Joe Rodriguez—McDonalds Franchise Owner
"Budderfly delivered on their promise of energy savings and facility upgrades all at no cost to us. The capital upgrades are not only achieving the desired energy reduction impacts, but they are also resulting in significant operational improvements to my restaurants. I have been able to implement technology which aligns with the McDonald's corporate directive to increase efficiency and decrease carbon emissions; and do it all without spending any of my capital...I'm excited to have Budderfly's solution and services in all of my Northeast locations."
4. Michael Schaeffer—C.A. White Properties
"Budderfly providing 100% of the capital meant we could upgrade and modernize for efficiency immediately, not slowly over the course of years. That also meant an immediate cut in our energy spend – particularly in lighting, where the switch from the old fluorescents to Budderfly's LEDs cut about 2/3 of lighting costs. But even more exciting was the state-of-the-art, enhanced ability to manage & monitor energy and climate control to create ideal, comfortable tenant environments. Budderfly's technology made that a reality."
5. Mitesh Raval – SUBWAY Franchise Owner
"The Budderfly program has been saving me money from day one and I haven't had to do any extra work to achieve these savings. The transition from our old fluorescent lights to the new LED's has had a positive impact on the store's appearance and really brightened things up for my employees and customers. Knowing the Budderfly team is monitoring our walk-in freezer and coolers has provided an added layer of security from both a food safety and product protection perspective. They can alert my team and make them aware of any potential issues before they cause any problems."
6. CJ Timoney—Burger King Franchise Owner
"What caught my eye about the Budderfly program was that they take the [annual] maintenance off my shoulders. Also, the units that you buy, are higher [efficiency] units than I was buying. In terms of the full-service, Budderfly is the first to provide that and take over the maintenance... I love that we have consolidated billing. No more multiple logins-everything is centralized. We don't have to worry about dealing with multiple energy providers in other states. We've now got one portal for all of our energy products."
7. Chad Knight—CEO, YMCA of Southwest Kansas
"For the capital investment, we would have been doing for 10 to 12 years what Budderfly did for us in a matter of 3 weeks. It was a no-brainer for my committee because we had nothing to lose. Budderfly came up with the capital investment, it was just a huge benefit to have the money put upfront for us to make a difference in our facility, make a difference for our members, and most importantly—get the energy savings on the HVAC equipment so it was not running at full capacity all the time!"
8. Ricardo Aguilera—Golden Cakes/IHOP Operator
"I decided to partner with Budderfly because I was impressed by their large customer base of America's top restaurant brands... I feel great about our locations being more sustainable, especially since I didn't have to pay out of pocket to do so."
9. Rick Ruble—Crown Point co-founder and CEO
"It was a battle to constantly change fluorescent lights out. Lighting can make or break the look of an environment, and we have been replacing as many as thirty bulbs each month. It was overwhelming for the maintenance department....Budderfly really lit the place up!"
10. Spencer Hart— Sonic and Jersey Mike's Franchisee
"We also saved, I would say, $30,000 to $40,000 for the installation of our HVAC that Budderfly replaced at the beginning of our contract. It needed replacement, and it would have cost us at least that, so to me, that's probably the biggest savings opportunity that we have. And then...they're going to be responsible for the continued maintenance of anything that would break...from a savings perspective, it's been material for us."