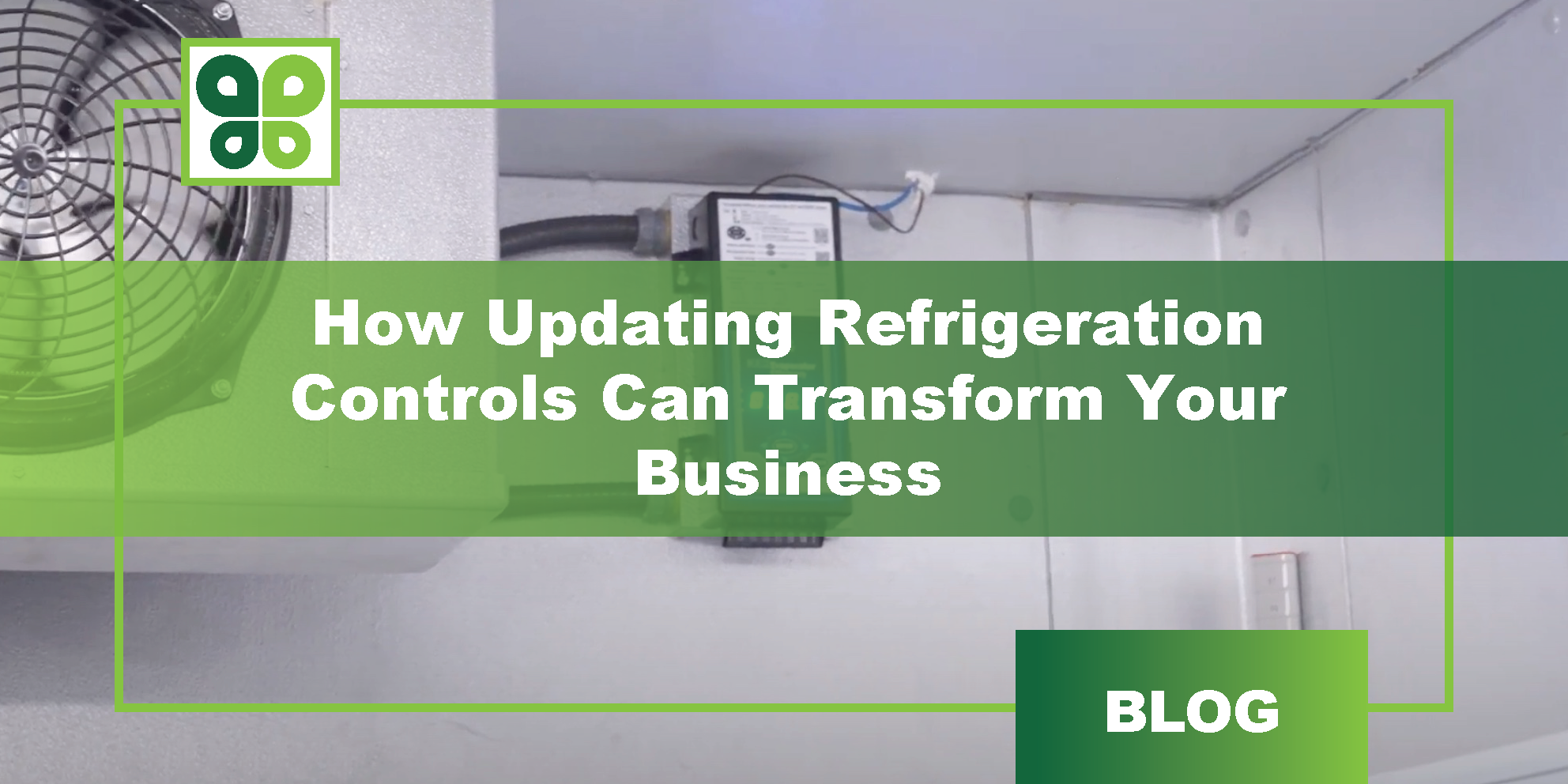 How Updating Refrigeration Controls Can Transform Your Business
Refrigeration for businesses like restaurants or supermarkets is a significant energy guzzler. To keep food safe, these machines must run at all hours and maintain optimal temperatures throughout. In fact, a single commercial walk-in freezer can consume up to 18,598 kilowatt-hours (kWh) of power a year, according to U.S. Department of Energy.
It is an essential part of running a food-related business, and for that reason it may not appear to have much potential for energy savings. Unlike lights or air conditioners, you cannot simply decide to use them less to help cut costs.
However, there is sophisticated technology available nowadays that can optimize the energy usage of commercial refrigeration systems and reduce consumption. And because freezers and coolers tend to use such high amounts of energy, efficiency upgrades actually have the power to unlock high levels of savings.
A popular way to accomplish this is to retrofit refrigerators with updated controls that can more precisely monitor and regulate units so that they do not work harder than they must and do not wastefully consume energy. This is much easier than installing fully new units while still helping to make systems more energy efficient.

One example is electronically commutated motors (ECMs), which are installed to replace cooler and freezer fan motors. Typically, these motors waste energy by operating at full speed when these operating conditions are unnecessary. When the fan motor does not need to operate at full speed, the motor can slow down, which uses far less energy. A motor running at full speed can use nearly 8 times the energy of a motor running at half speed. When paired with other Budderfly refrigeration controls (such as KE2s) that integrate space and coil temperature sensors, they ensure the coolers and freezers only work as hard as they need at any given moment to maintain optimal conditions. Using ECMs can result in significant energy cuts.
Defrost controls are another example, and according to some estimates they can save up to 6% of refrigeration system energy use. It is common in freezers and coolers for defrosting to be initiated by a timer set for certain intervals. This is not ideal, as often the need for defrosting a system can be faster or slower than the timer's settings. Defrost controls make the process smarter by initiating based on environmental factors such as the unit's temperature, humidity, and level of frost. This ensures the energy required to defrost is only used when actually necessary.
Remote monitoring and proactive alerts are also technologies that can help lower energy usage and also avoid food waste. Sensors put in a commercial refrigeration system can detect if any potential issues arise and can send notifications to managers proactively to alert them about any problems. For example, a sudden change in temperature or a unit that is consistently working too hard can be signs that a door has not been fully shut. Being alerted about this can help staff resolve an issue quickly, so that food is not spoiled, and energy is not wasted if a door is left open overnight.
These are just a few examples of the many ways new technology can help commercial refrigeration systems become more energy efficient to significantly reduce energy usage and cut waste. At Budderfly, we work with over 5,000 businesses across the U.S. to improve efficiency, and updating refrigeration controls is a big part of how we help restaurants and stores achieve savings—with no upfront costs.

We are leaders when it comes to energy efficient refrigeration. In 2022, we pioneered new technology with Refrigerated Solutions Group and led pilot programs that saw restaurants save an average of 50% on their walk-in refrigeration unit's energy bills.

We also help businesses with other energy saving technologies, from new HVACs to updated LED lighting and more. To learn how we can help your business lower its energy use and reduce your carbon footprint with no capital required, contact us today.