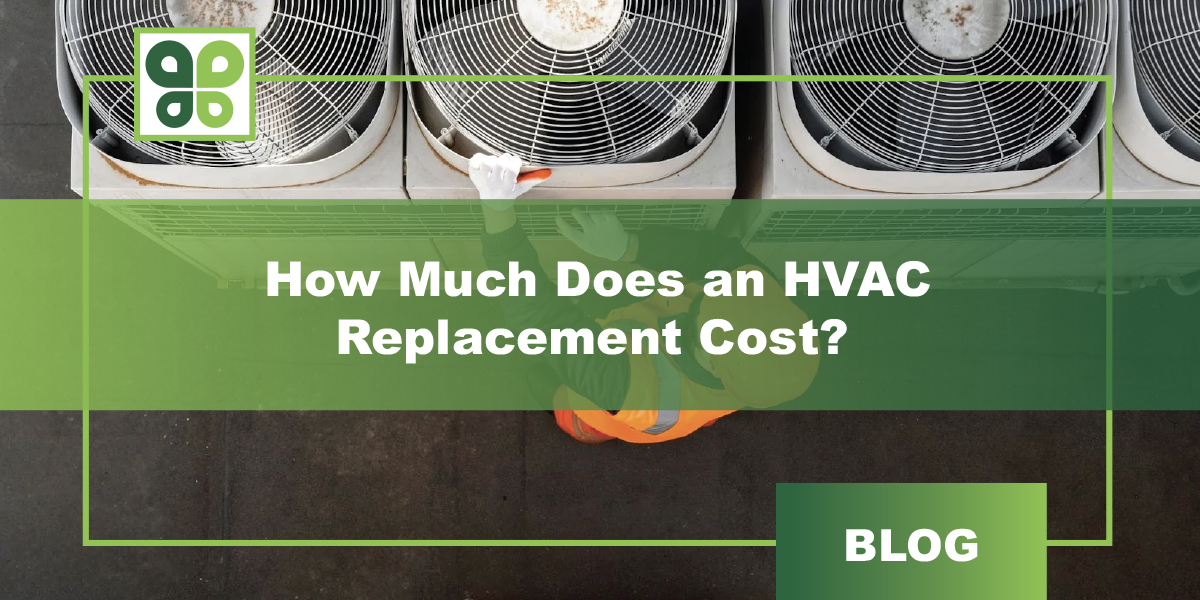 How Much Does an HVAC Replacement Cost?
No business owner is happy to see their HVAC system break down. A broken unit causes uncomfortable conditions for workers and customers, and then there's the cost of the HVAC replacement.

However, there are plenty of ways to save on the cost of a new HVAC system. To find where you can save, it's important to understand both what determines HVAC installation costs and the role long-term maintenance plays in overall expenses.

Sometimes, installing a new HVAC system with a higher initial cost is more affordable in the long run. That's because ultra high energy-efficient models are less prone to breakdowns and have a longer life expectancy. The good news? There are high energy-efficient models available at no upfront cost to you. (We'll get into that later.)

This article will explore the range of costs to install a new HVAC system. We'll take a look at what impacts these costs and why they might vary.
Budderfly - HVAC Replacement from Budderfly, Inc. on Vimeo.


How Much is a New HVAC System?
In general, the average HVAC replacement cost is between $4,850 and $9,400 depending on the brand of the unit, as well as its size. This average can vary, though, based on your region and the square footage of your building. Your choice of brand and type of system can also impact your final cost.

Let's take a look at some of the factors that could make your final cost fluctuate.
Region
If you operate your business in a hot area like the Southern states, your all-in-one heating and air conditioner replacement cost may be slightly higher. This is simply because you'll need a more powerful unit to keep your building cool.
Building Size & Construction
The larger your building, the bigger your unit needs to be. On average, you need 1 ton or 12,000 BTU of air conditioning for every 600 sq ft of your building. However, other factors like your building's age and construction can increase or decrease this average.

For example, if your windows and insulation are tightly sealed with little to no air leaks, you'll need significantly less AC capacity. In this sense, improving the energy efficiency of your whole building in small ways will increase the efficiency of your unit.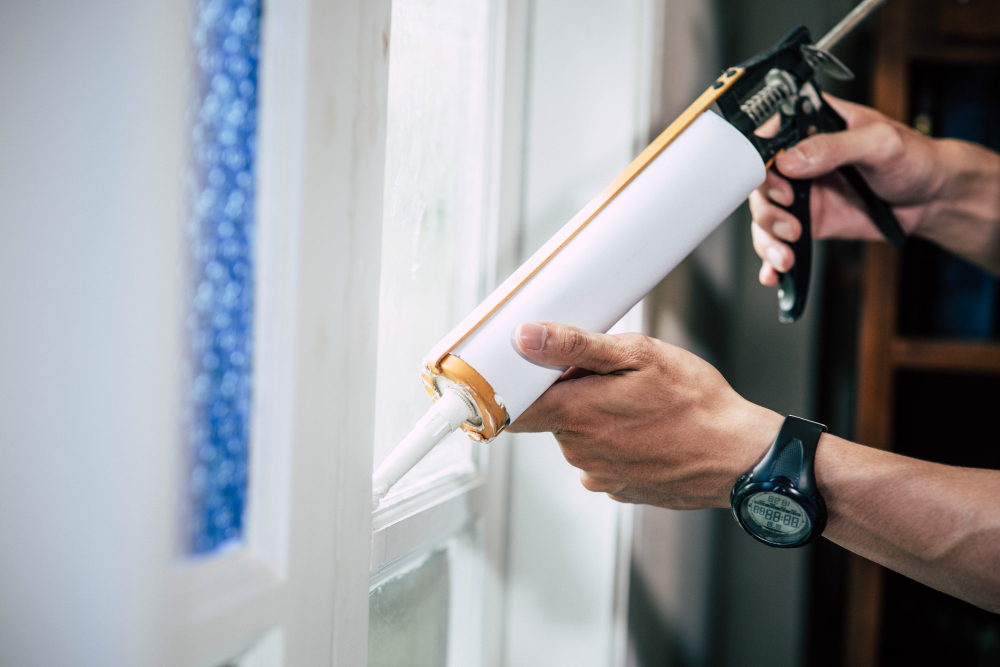 Credit: jcomp
Efficiency
A more energy-efficient type of HVAC system means higher upfront costs but will decrease your energy bills. An air conditioner's efficiency is determined by its Seasonal Energy Efficiency Ratio (SEER rating). A unit's SEER rating is calculated with the following equation.
Though SEER is well known for its application for split air conditioners and central AC, you might be more familiar with this application through the context of your home. A more contemporary measurement, Integrated Energy Efficiency Ratio (IEER), which is slated to replace SEER in popularity, integrates part loads and real climate conditions.

If you have a SEER rating and want to convert it to an IEER rating, do the math below:

SEER only calculates a cooling unit's efficiency.

Units with a better SEER rating increase the cost to replace HVAC systems, but they're the better long-term investment. A SEER rating of at least 16 is the standard recommendation, but equipment with a 22 SEER rating and higher is best for optimal efficiency.

The following equation highlights your annual kWh with a SEER rating. Then, you can estimate your annual bill by multiplying the result by your average utility cost per kWh.

For example, if your region charges $0.09 per kWh and you use 4,725,000 kWh that year, your bill will be approximately $425,250.

[(size of unit in tons x 12,000) / SEER] x number of hours your AC runs = annual kWh

Note: 1 ton of cooling = 12,000 BTUs.
Replacing Your HVAC Doesn't Need to Be Stressful
Work with an energy efficiency partner and get the equipment you need, at no upfront cost.
After all that math, it should be clear that despite the higher HVAC replacement cost, better SEER ratings mean more long-term cost savings.
Ductwork
If you also need replacement ductwork, this is an additional cost. The average costs of a full ductwork replacement are usually around $500 to $2,000 USD, but small sections of your ductwork only cost about $10-$20 USD per foot.

You may or may not need a ductwork replacement, but it's good practice to do so every 15 to 20 years. Metal ductwork will eventually warp after repeated exposure to high heat and vibrations. Warped ductwork leaks more often and rust can eat tiny holes into your metal for more leaks.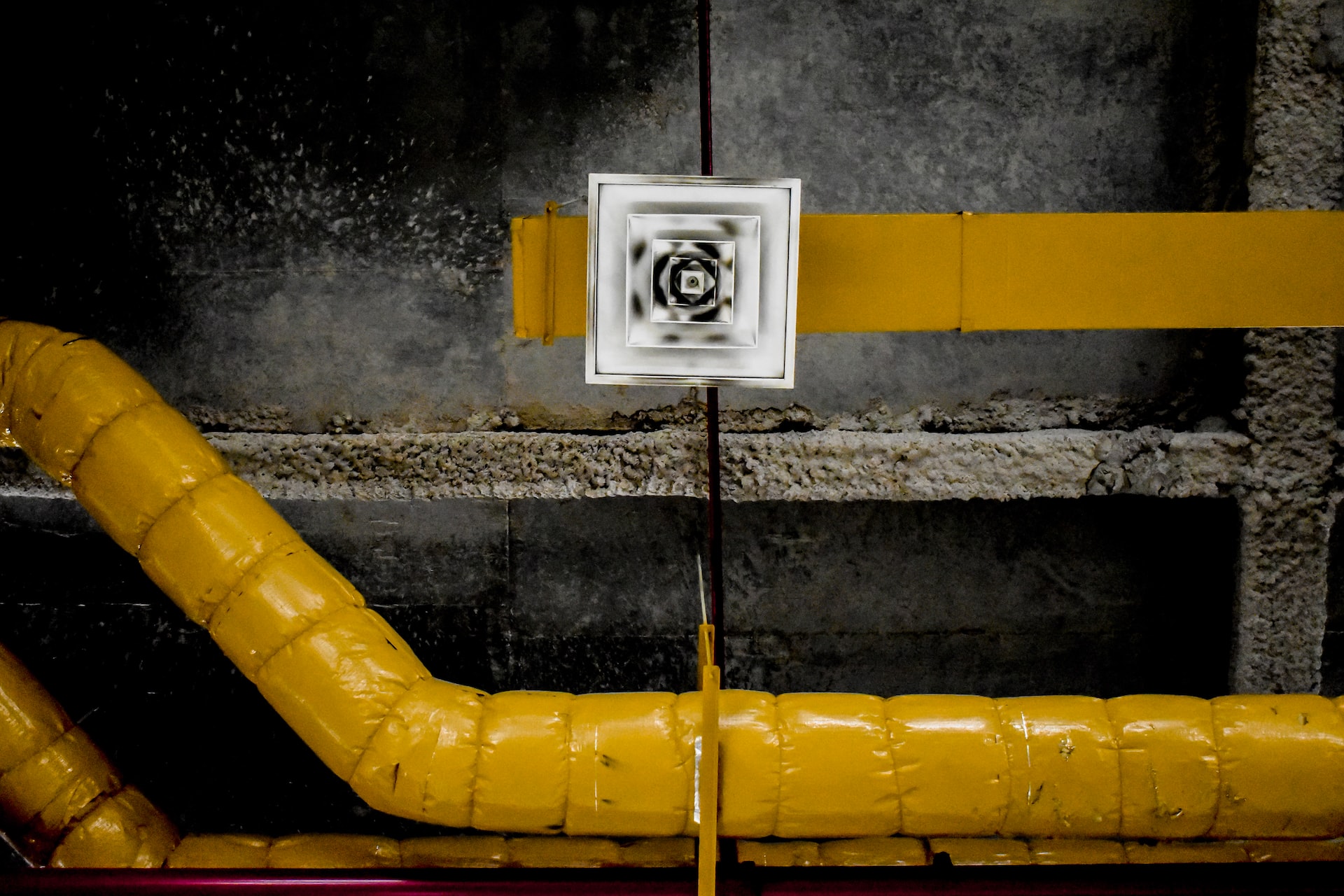 Credit: Taylor Vick
Different Parts
Different parts have different costs. If you're doinga partial replacement instead of replacing your whole system, expect to pay a different price depending on what you're replacing. From HVAC belts to heat pumps, the cost of various parts can range from $100 to more than $10,000.
What to Know About Packaged Heating and Cooling Systems Costs
Heating uses four times more energy than cooling in most parts of the US. So, your heating units need to be prepared to deal with that much more energy usage.

All-in-one, packaged HVAC units also share an internally consistent lifespan, around 15 to 20 years with proper maintenance—you won't have to worry about a separate furnace outlasting your air conditioning.
Need a New HVAC? No Problem. Partner With Budderfly.
Managing the cost of a new HVAC is a daunting task for any business owner. Even with repairs, you may not have enough capital in the bank, and costs can add up quickly. Plus, outdated units are often not worth repairing anyway.

But that's where you're in luck: Budderfly offers new, energy-efficient HVAC, at no upfront cost to your business.

Our team is dedicated to helping lower energy usage at your location. Talk to us today to cut your energy consumption by up to 30% with your new HVAC system.
Featured Image Credits: freepik