How to Save Energy With a Restaurant Energy Management System (And Why You Should)
If you own or run a restaurant, you understand firsthand just how high your energy consumption can get, but there's good news: You can cut your energy usage with the help of a restaurant energy management system, and these other useful tips to help bring your costs down.
No one likes to see energy go to waste. When you think about it, examples of energy waste, especially in quick-service restaurants (QSRs), like Subway and McDonald's, include:
Equipment that's been left to idle for long periods of time

Freezers and coolers left open during restocking or delivery

Outdated and energy inefficient equipment
In this article, you'll learn the best ways to cut your energy consumption, how a restaurant energy management system can help, and how an EaaS provider like Budderfly makes the upgrade stress free, with no upfront investment required.
What is a Restaurant Energy Management System
?
Speaking more broadly, energy management systems (EMS) collect data from energy usage, and make it available for monitoring through online tools and graphs.
Under this umbrella, restaurant electricity management systems help you understand your energy usage and how much it's costing your operation. (The cost of gas has risen 24% year over year, for example.) It can also help identify opportunities for using less energy.
But when you think of cutting your energy consumption, you can get much more than just software—you should consider how the equipment you use is impacting your energy consumption, and that means working with an Energy as a Service (EaaS) provider. Some EaaS providers, like Budderfly, will even upgrade your lighting, HVAC, and other operational equipment, and keep monitoring your energy usage at no upfront cost to you.
With the right energy efficiency as a service (EaaS) company on your side, you simplify the energy management process and keep upgrades budget-friendly with zero upfront investment.
Restaurant's Energy Usage Too High?
Cut your electricity usage by 30% today.

The Top 4 Ways to Cut
Restaurant Energy Consumption
Turn Off Equipment You're Not Using at Night

Though this might seem like a very self-evident quick fix, you'd be surprised at how much energy equipment in your kitchen and dishwashing station alone consumes. Add on lights left on in storage areas when not in use, and energy bills can rack up quickly. Fryers idling can also negatively impact your bottom line—minimize these habits, and you'll see improved profit.
Know When to Repair Your HVAC and When to Replace It
When you work with an EaaS to get your energy consumption under control, you need to assess the performance of your HVAC system.
A restaurant energy management system can help you gauge your energy usage, but if the system is old or beyond repair, it's time to consider a replacement. With the right one-stop-shop EaaS solution, like Budderfly, you can do this with zero upfront investment. Repairing lower efficiency equipment can actually cost you more than replacing the system entirely with an EaaS.
When you count how many hours of the day almost all the lights in your restaurant are on, consumption can climb. Switching over to energy-saving equipment, such as LED lights, can help cut your energy usage in a big way—LEDs use up to 80% less energy than traditional options, and last much longer.
Optimize Your Equipment to Conserve Energy
Though this may be a labor-intensive process, optimizing your equipment to conserve energy will help with your energy management in the long run. Preventive maintenance of operation-critical equipment, like your refrigerators, should be at the top of the list, including cleaning condenser coils.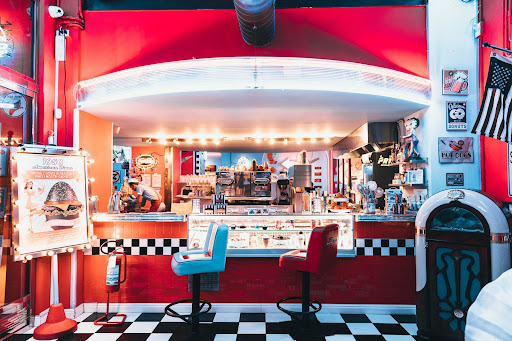 You should also establish a routine schedule for cleaning equipment, such as ventilation and lights, to better improve their energy efficiency. Paired with ongoing temperature monitoring, your restaurant energy management solution can indicate when equipment is using too much energy.
How Restaurant Energy Management Solution Providers Simplify Cutting Energy Consumption
When you delegate your restaurant's energy management to a trusted EaaS, your energy manager should go beyond simply providing general power monitoring. Most importantly, your energy solutions company should guide your next steps in how to reduce energy consumption, including a plan to install more energy-efficient lighting and HVAC.
Though that single high-level view of your restaurant's energy consumption—for a single location or across multiple—is critical, collected data from next-level HVAC energy management systems and advanced refrigeration monitoring and controls, offers an energy baseline.
If an energy baseline is exceeded for an extended period of time, an alarm goes off, notifying you. A premier EaaS provider, like Budderfly, offers an in-depth monitoring process for proactive alerting, and will also handle maintenance.
Learn how energy efficiency and monitoring improve your bottom line with these blogs:
Though you can manage your energy on your own, it isn't recommended; as a business owner, you already have enough on your plate, and EaaS professionals can easily handle energy monitoring and management.
Upgrade Your Energy Efficiency With Zero Cost
From energy management and monitoring, to completely replacing your HVAC and lighting equipment with no upfront cost, Budderfly simplifies and streamlines your energy bill. Improve your energy efficiency and immediately start saving from day one as you upgrade your energy restaurant energy management systems.
Join the several thousand other businesses saving on energy use with Budderfly, one of the fastest-growing EaaS companies in the U.S. Contact us today.
.