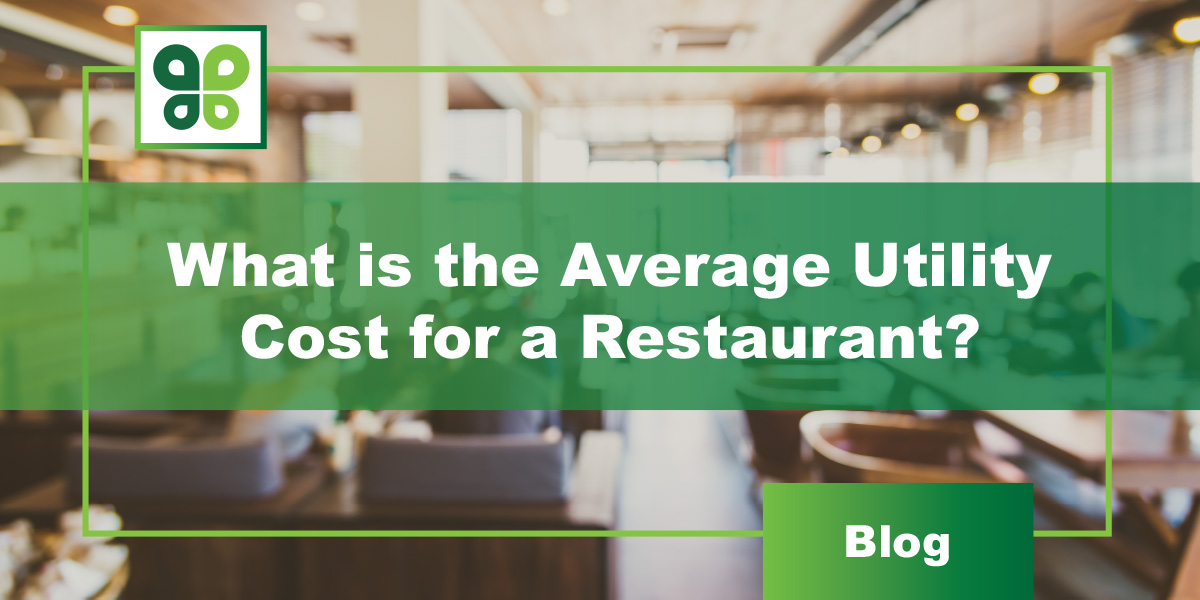 What Is the Average Utility Cost for a Restaurant?
Restaurant utility costs have soared over the past few years. Covid-19 hit the restaurant industry particularly hard, and with rising energy expenses on top of serious staffing issues and other problems, many restaurants are still struggling to keep their doors open.
The average restaurant's profit margin is between 3-5%. In order to make a profit, owners need to keep tight financial records, be highly organized, and stay on top of efficiency advancements. When you open or run a restaurant, one of your most important considerations should be the restaurant utility costs.
Electricity prices have risen over 15% just in the last year alone. Along with food costs and labor costs, restaurant electricity expenses take up a huge part of the budget. That's why many restaurant owners are looking for ways to reduce these costs and make their energy usage more efficient.
On average, restaurant owners should expect to pay approximately $2.90 per square foot on electricity on an annual basis. The average restaurant is around 3,000 square feet, although many restaurants now operate in smaller spaces to cut costs.
These costs vary a lot, though, based on restaurant size, as well as the energy efficiency of the building and kitchen equipment. Plus, other factors like location, energy demand, and changing utility prices can cause this number to differ widely across months and years.
Feeling the Pinch of High Energy Demand in Your Restaurant?
Upgrade your lighting, HVAC, and refrigeration at NO COST to you!


Why Are My Restaurant Utility Bills So High?
In general, restaurant energy consumption comes from several sources:
HVAC—which accounts for at least 25 to 30% of the overall energy use in a quick-service restaurant

Cooking

Lighting

Refrigeration

Point of sale (POS) systems
If you make each of these systems more efficient, it will help you lower your overall utility cost for the restaurant. There are simple steps you can take to decrease costs, but these can only go so far. The most significant area of cost savings comes from replacing outdated appliances with modern, energy-efficient options. LED lights alone use more that 75% less energy than incandescent bulbs.
Many restaurant owners are convinced they won't see tangible benefits from upgrading their equipment, but energy-saving appliances have a significant impact on utilities costs, and can save you hundreds of dollars per year or more.
Purchasing and maintaining energy-saving restaurant equipment can be costly up front, but fortunately, there are energy-efficiency-as-a-service (EEaaS) companies that can take care of these initial expenses for you.


How Can I Lower My Restaurant Electricity Bills?
There are many ways to reduce your average restaurant utilities cost. Here are just a few tips:
Use LED Lighting
LED bulbs have a significantly longer lifespan than traditional bulbs, and use far less energy. Changing out your bulbs can mean hundreds of dollars of savings on restaurant energy expenses annually.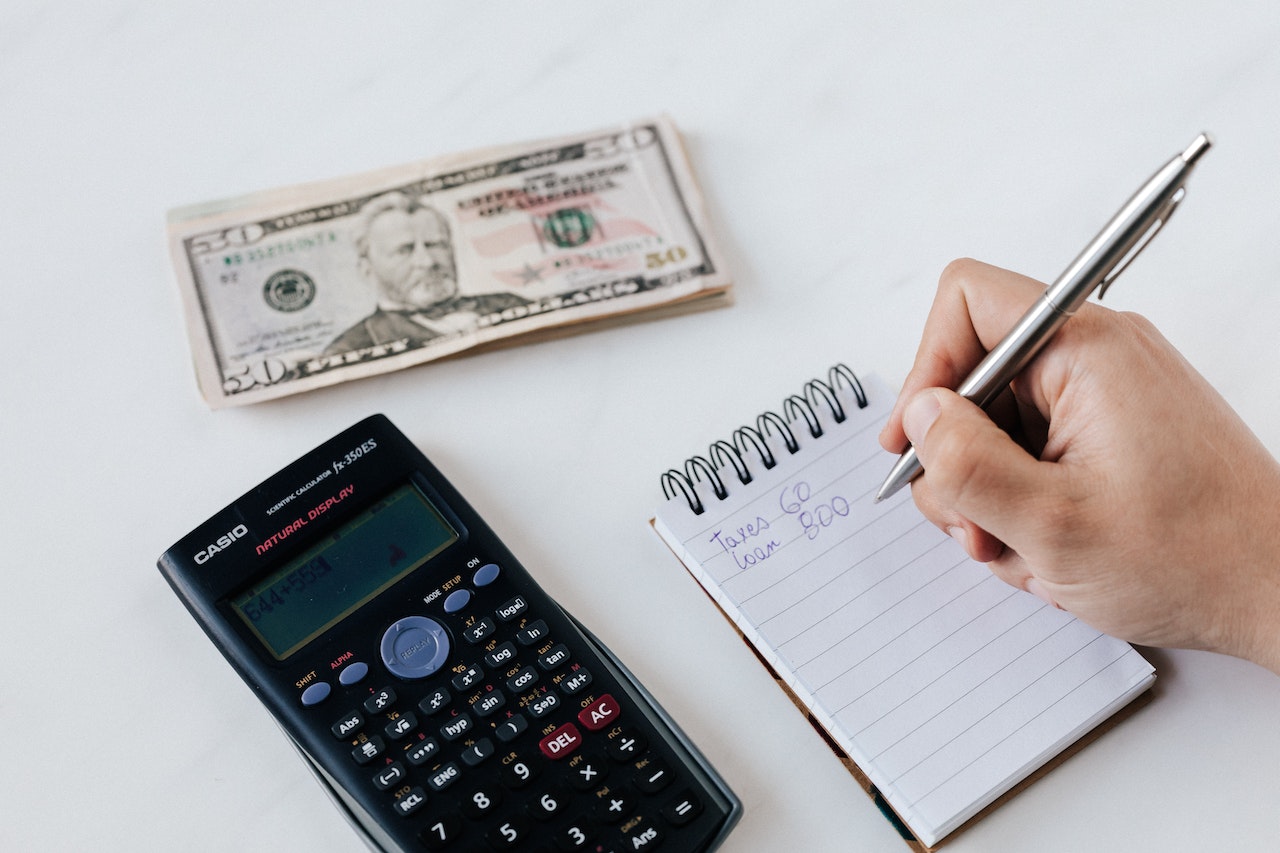 Install Smart Heating and Advanced Thermostats
Smart thermostats can adjust the heating or cooling automatically based on restaurant open times, peak hours and even the weather outside. This helps prevent you from using energy when not necessary, decreasing your restaurant utility cost without sacrificing the comfort of your customers and employees.
These thermostats can even be controlled from your phone. This enables you to remotely lower the temperature, without needing to visit the building, if you have an unexpected closure.
Set Your Water Temperature Lower
It is, of course, essential that you don't run your dishwasher below industry-safe requirements. Many restaurants, however, keep their water temperature set much higher than necessary in their dishwashers and restaurant utility sinks.
Having the water overly hot requires unnecessary additional energy and increases your restaurant utilities cost.
Upgrade to Energy-Efficient Appliances
Many business owners are hesitant—or often financially unable—to invest in energy efficient equipment upgrades. Despite the high initial cost, though, the long-term energy savings is huge.
Energy efficient appliances are rigorously tested, and they have to meet specified standards and be proven to yield energy cost savings within a reasonable amount of time.
Learn how your restaurant benefits from energy efficiency with these blogs:
How Can I Reduce My Restaurant Utility Costs Without Making an Additional Investment?
Energy-efficient appliances provide the most significant long-term savings for restaurant energy expenses, but these appliances are costly. If you don't have the capital to invest in these appliances, how can you cut your energy consumption?
Budderfly provides equipment upgrades for restaurants at ZERO upfront cost to you, the restaurant owner. These upgrades include LED lighting, HVAC, refrigeration and more.
Budderfly handles the purchasing, installation, and maintenance of new equipment. We also make it easy to understand your expenses, providing an all-in-one monthly bill that includes multiple utilities.
To learn more about how your restaurant can optimize its energy usage, contact our team of experts. Get the most out of your restaurant's energy today.
.