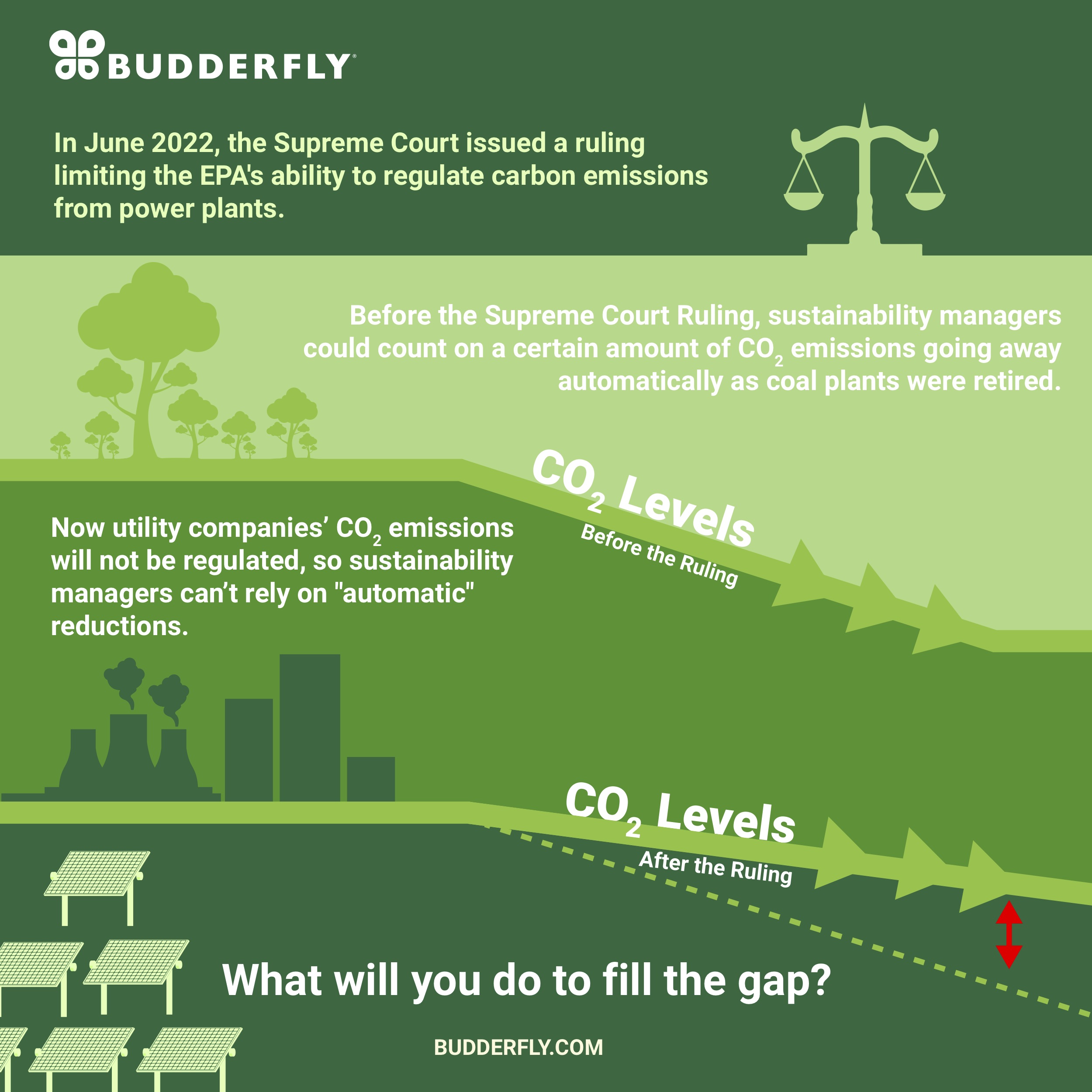 INFOGRAPHIC: What the Supreme Court EPA Ruling Means for Sustainability
On June 30, the U.S. Supreme Court ruled that the Environmental Protection Agency does not have the authority to regulate carbon emissions from power plants and thereby transition electricity generation away from coal plants.
The decision has broad implications, but it also has an immediate impact on companies with ambitious sustainability goals. Before the ruling, companies could count on becoming greener over time simply through reduction their utilities made. As more coal plants were shut down in favor of sources like renewables and natural gas, basic energy usage was consistently becoming more eco-friendly. In the wake of the ruling, though, it's more likely fewer coal plants will be shut and utilities will not reduce their emissions at the same rate.
For corporations and sustainability managers, this "automatic" carbon reduction can no longer be counted on to help achieve sustainability goals. Instead, it will be more important than ever for companies to take action to fill the gap and reduce emissions in other ways—from improved energy efficiency, solar panel installation, and more. What's your plan?