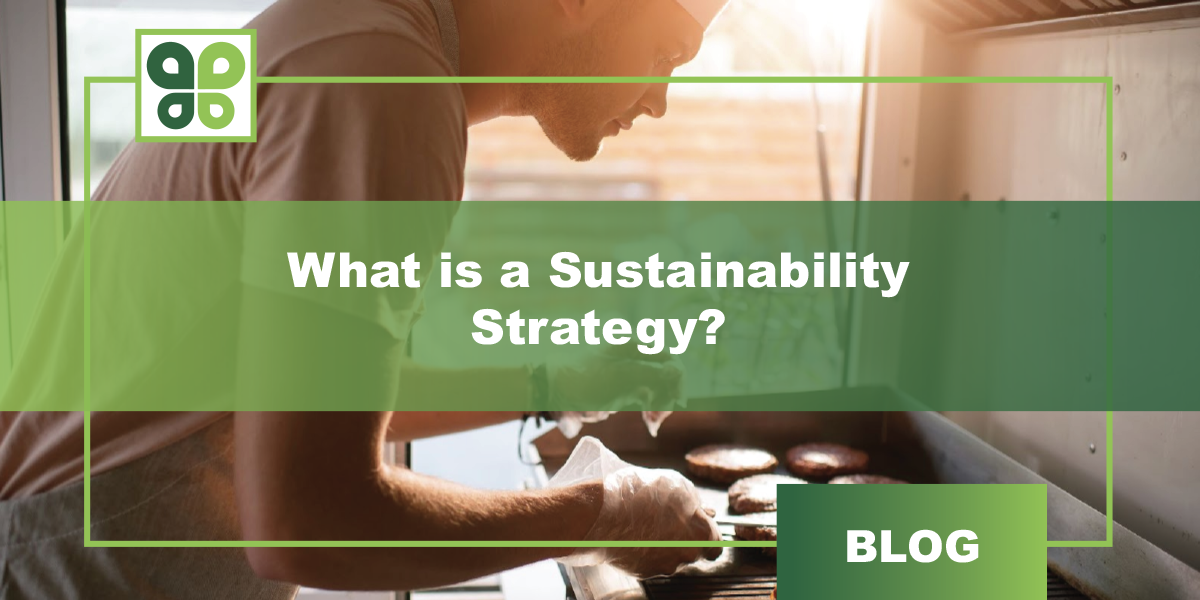 How to Create a Sustainability Strategy in 8 Simple Steps
For business owners, there is more and more pressure from customers and investors to make your business sustainable. Customers are becoming increasingly environmentally conscious, and investors see sustainability as an added selling point.
Still, many business owners don't understand the benefits of integrating sustainability into their business strategy and how sustainability can help you grow profits.
Developing an energy sustainability strategy can help:
Reduce energy usage
Reduce carbon emissions
Reduce waste
And contribute to a more sustainable environment
And what's more, businesses could see a 50% decrease in energy consumption while maintaining existing operating standards—all while building on a strong sustainability strategy.
This blog outlines how to integrate a sustainability plan into your business' operating model and the benefits of doing so. A proper sustainability plan can positively impact brand perception, and allows for energy efficiencies that your external stakeholders will be thrilled to see.
What is a Sustainability Strategy?
An environmental sustainability strategy consists of a company's deliberate actions to publicly commit to sustainability initiatives and sustainability programs that not only address sustainability issues, but generate real results in terms of lowering their energy usage on a large scale.
More specifically, an energy sustainability strategy is a plan that outlines how your business can operate more efficiently and reduce energy consumption while still meeting your business objectives.
Creating a corporate sustainability strategy for energy typically involves:
Assessing your current energy usage
Setting goals for energy reduction
Implementing changes
Monitoring and tracking progress
Additionally, a company's environmental sustainability strategy examines energy usage, equipment efficiency, lighting, and HVAC systems, among other factors.
Discover the Smart Technology We've Invested in to Help Sustainability Initiatives
And see how it is proven to reduce energy usage for businesses!

How to Create a Sustainability Strategy in 8 Simple Steps
Here are eight steps to help you develop an effective sustainability strategy for your business:
1. Set Energy Reduction Goals
The first step in developing a sustainability strategy is setting specific and measurable goals that align with your business objectives.
For example, you might aim to reduce energy usage by 10% over the next year or to install energy-efficient equipment to reduce waste.. While this is just one sustainability strategy example, even a 10% reduction in energy usage represents a significant long-term commitment to environmental and social corporate responsibility.
2. Conduct an Energy Audit
An energy audit is a critical step in identifying areas where you can reduce energy consumption. It typically involves analyzing your utility bills, equipment performance, including lighting, refrigeration, and HVAC systems, to identify opportunities for improvement.
How can you ensure your energy audit is performed correctly and delivers the most accurate results? Enlisting the aid of an energy management partner can provide you with an action plan to reduce your energy consumption and develop a sustainability plan that makes replacing equipment easy. Your partner takes care of the audit, sourcing new equipment, installation, monitoring and even maintenance.
3. Implement Energy-Efficient Upgrades
Based on your audit findings, consider implementing energy-efficient upgrades such as:
New LED lighting
High-efficiency HVAC systems
Improved refrigeration controls
Metering and monitoring to track usage
4. Monitor Energy Usage
Tracking your energy usage is critical to understanding the impact of any sustainability plan for a small business or a large venture.
Energy management software can monitor your energy usage in real time and identify areas where you can improve efficiency. This kind of proactive monitoring lets you know when equipment is performing poorly on the energy front and helps you avoid wasting energy or equipment breakdowns.
Any sustainability business plan will recommend you monitor your energy usage both before and after your energy efficiency upgrades in order to accurately determine the effectiveness of your effort.
5. Optimize Equipment Efficiency
Ensuring your equipment is operating efficiently is essential to reducing your energy consumption.
Implementing a preventive maintenance program can help you identify and address equipment issues before they become major problems and keep appliances running at their best.
6. Consider Renewable Energy
Renewable energy sources such as solar or wind power can be a viable option for reducing your energy consumption.
Consider partnering with an energy management partner who can also offer renewable energy. Incorporating renewable energy systems that align with your sustainability strategy, such as installing solar panels at your location, can boost your energy efficiency and saving efforts and further reduce your carbon footprint.
7. Implement Occupancy-Based Controls
Using occupancy-based controls, such as motion sensors or timers, can help you reduce energy consumption in areas of your business that are not in use.
This can lead to significant energy savings over time, and is often at the core of many sustainability marketing strategies that seek to inform the public of their steadfast commitment to socially-aware corporate governance and environmental responsibility.
Take these essential energy-saving learnings to heart to enhance your business' environmental performance:
8. Engage Employees
Your employees play a crucial role in achieving your energy sustainability goals. Engage them by providing training on energy efficiency and encouraging them to share their ideas and suggestions for improvement.
Implementing an energy sustainability strategy can improve your brand reputation and reduce your negative environmental impact. By following these eight steps, you can develop an effective energy sustainability strategy that aligns with your business objectives and helps build a more sustainable environment.
Build Your Sustainability Strategy with Budderfly as Your Energy Management Partner
Budderfly is the premier energy management partner for quick service restaurants (QSRs), schools, retail, fitness centers, assisted living facilities and other community centers.
We help businesses implement sustainability strategies by providing high energy-efficient equipment upgrades to help lower energy consumption—with zero upfront investment required.
We install, monitor, and manage a combination of equipment upgrades, patented technologies, and proprietary energy software. As a result, businesses benefit from reduced energy usage, more reliable operations, and best of all, a smaller carbon footprint.
To learn more about how we can help your business formulate a winning sustainability strategy, or to book your energy audit, contact us today.