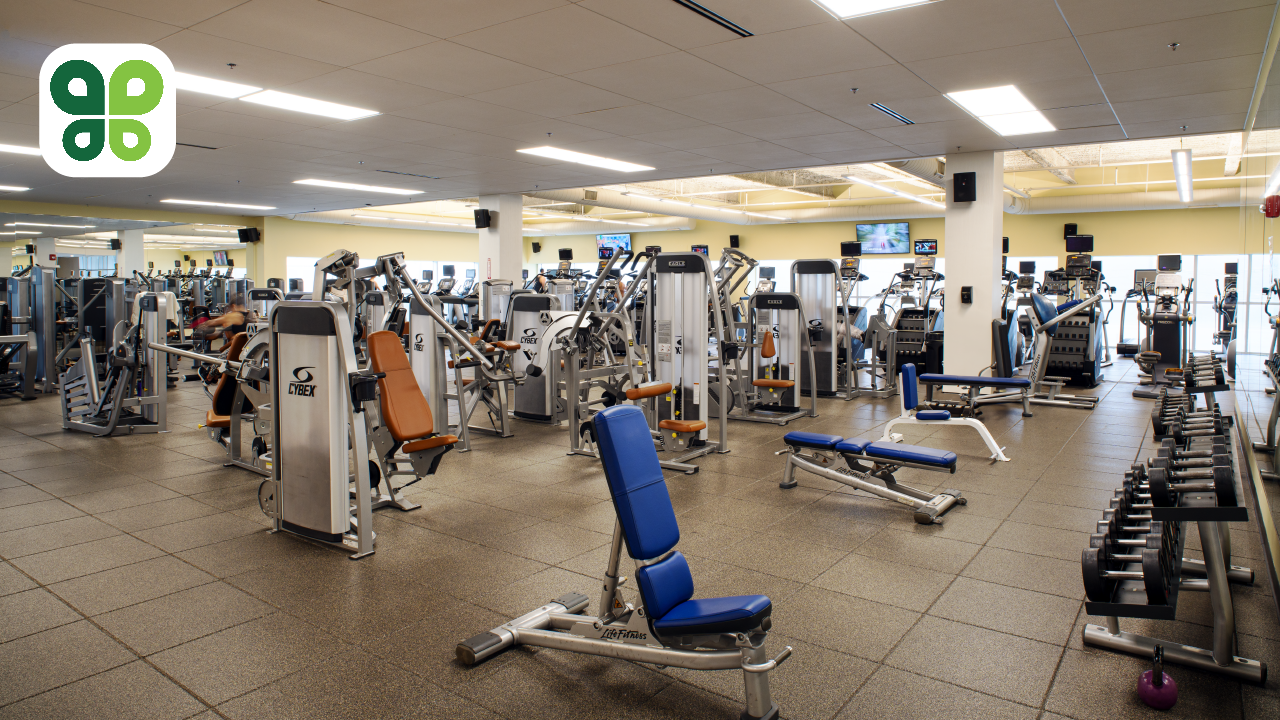 Why Gyms Should Care About Sustainability and Solar
Gyms across the U.S. are increasingly going green. Sustainability has become a popular way to help the planet, attract new members, and drive down operating costs for fitness facilities.
There are many benefits of sustainability for gyms, and in this blog post you will learn why gyms are prioritizing the implementation of eco-friendly measures in 2023 and beyond—and some of the most popular ways to integrate sustainability into your business plan.
1. Gym-goers prefer green gyms.
Customers across the board have growing concerns about the environmental impact of the companies they frequent. Among gym-goers, this number is very high. In fact, 80% of gym-goers consider environmental friendliness an essential factor when choosing a fitness facility. (Source: Green Living Magazine).
The fitness industry is highly competitive, and in most cities across the U.S., consumers have a lot of different options at their fingertips. Incorporating sustainability into your business plan, and sharing your earnest efforts across your marketing, can help you stand out from other gyms in your area.
In addition to an increase in new members and stronger customer loyalty, you'll also experience significant business benefits and boost your bottom line.
2. Energy and water costs are high
Gyms use a lot of electricity to power lights, HVAC systems, and all kinds of equipment. Staying open for 24 hours a day has become increasing common I recent years, and gyms that operate around the clock spend a lot on utilities. According to some estimates, some gyms may pay nearly $70,000 on energy annually.
Yet cutting hours or amenities to reduce energy consumption isn't an option. Often these very perks are what draws consumers into memberships. That's why energy efficiency is absolutely essential for fitness centers. Reducing the amount of energy required to run your facility can allow gyms to cut costs without having to sacrifice customer convenience and comfort.
Gyms also use a lot of water to power showers, sinks, toilets, and even pools. Luckily, improving water efficiency is also possible thanks to new emerging technologies that can significantly cut waste and reduce associated costs. (Learn more about business water waste and how to save here.)
3. Solar energy boosts savings potential.
An estimated 33% of fitness facilities across the United States have already implemented solar panel systems, and the reason is pretty simple. (Source: Sustainable Energy Authority) Installing solar panels reduces a gym's negative impact on the planet through a lower carbon footprint. It also decreases reliance on the energy grid and reduces overall energy costs. Given the often-astronomical utilities bills of fitness facilities, there's significant potential for savings.
Plus, solar energy is appealing to eco-conscious consumers. One study showed that solar-powered gyms have experienced a 30% increase in membership due to their sustainable practices. Solar panels are a clear way to flex your sustainability muscles and show consumers you are committed to going green.
4. Energy efficiency improves indoor environments, too.
The indoor environment of a gym is of the utmost importance. Bright lights are appreciated by customers who need good visibility to work out safely. Good lighting is also necessary to ensure facilities are kept sanitary. Energy efficient LED lighting is the best way to provide bright, attractive lighting with lower energy costs.
Customer comfort is arguably more critical at a fitness facility than any other business location. Gym-goers get hot as they work out, and crowded gyms can get stuffy. Gyms need to regulate the air temperature to combat these issues and make sure members don't overheat. However, many facilities are using outdated, inefficient HVAC units that require a lot of energy to create a comfortable atmosphere.
Luckily, great strides are being made when it comes to energy efficiency HVAC technology. Replacing your HVAC with a modern, high-efficiency unit can lead to a lot of energy savings. Better yet, there are new Ultra-High-Performance HVACs on the market that not only heat and cool using less energy, but also help regulate humidity and air quality—and provide a lot of benefits to gyms environments.
The Upfront Cost of Sustainability Upgrades
There's only one drawback to sustainability for gyms: the upfront costs. New lights, high-performing HVACs, solar panels, and water conservation typically require a significant investment. Even though these upgrades will lead to capital saving down the line, most businesses don't have tens of thousands of dollars lying around to spend on them—or the time to hire and manage multiple vendors.
That's why thousands of businesses across the U.S. are turning to energy-as-a-service providers like Budderfly. When you partner with Budderfly, you can access our entire suite of energy efficient and sustainability solutions with no-upfront cost. We pay for new equipment, we install it, and we even provide ongoing monitoring and maintenance to guarantee outcomes and provide significant energy savings to businesses.
Check out what one of our happy customers—YMCA of Southwest Kansas CEO Chad Knight——had to say about his experience working with Budderfly:
"For the capital investment, we would have been doing for 10 to 12 years what Budderfly did for us in a matter of 3 weeks. It was a no-brainer for my committee because we had nothing to lose. Budderfly came up with the capital investment, it was just a huge benefit to have the money put upfront for us to make a difference in our facility, make a difference for our members, and most importantly—get the energy savings on the HVAC equipment so it was not running at full capacity all the time!"
Want to learn how we can help your business locations? Contact us today and speak to one of our experts.