Solar at a Glance: Why businesses choose to partner with Budderfly for solar panel installation
It's no secret that sources of renewable energy, like solar panels, benefit the planet. But for business owners, the benefits of solar get clouded by cost and affordability concerns, as well as technical concerns about placement and weather conditions. Budderfly is here to help our customers learn how they can reap the benefits of solar easily, at no upfront cost to them.
Check out the infographic below for solar at a glance, including concepts and glossary terms business owners should know before implementing solar.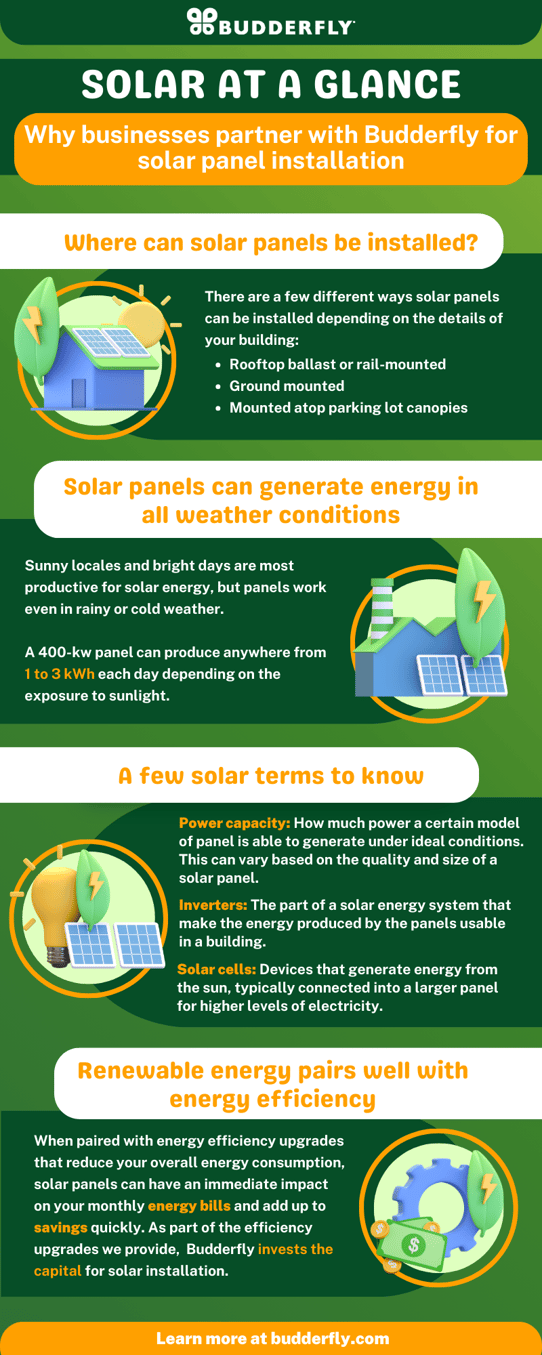 As part of our no-cost energy efficiency upgrades for businesses, we also include solar panel installation. Learn how we can help your business lower energy usage overall and decrease reliance on fossil fuels.
Learn how we can help your business reduce their energy usage.